I am very sorry to announce that development of Nerderity Report II is now on hold for some time. There are some reasons why I decided to do this:
1. Just another "Shoot them up" game. The idea is just too mainstream to grab attention of people. It just doesn´t make sense to do more of them, even though there were some original ideas in game design.
2. Did this before. I realised that it may not be a good idea to make only series of games which are same or similiar game mechanics.
3. Hope remains. If you liked the original Nerderity Report (just in case), I let you know that I still have plans to remake it and make Nerderity Report a part of it. By this approach I could just build the game piece by piece and update the whole series at once. I will see in next year.
But don´t worry, I am slowly working on ressurecting of a project that I was working on a long time ago and this is how it looked like then.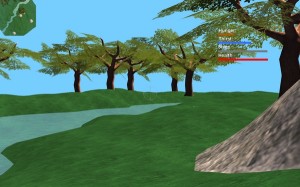 More news next week. I think I will try to post news more often, maybe I will stick to monthly reports.