A simple FPS game for lowcost PC´s. Shoot down as many zombies as you can and survive.
In this game you will experience a massive killing spree with three weapons avaiable in three stages of the game. Each stage will challenge you with different strategy to not get yourself overwhelmed by masses of zombies.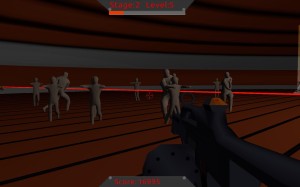 Note that Linux version is in BETA stage and is not fully supported yet. If you have any problems, please send me an e-mail to lubosmudrak93@gmail.com .
Have fun